"As far as your health is concerned, it's not just what you put in your mouth, but it's what you put in your mind that counts!" Dr. Phil Petersen
Heal your MIND BUMPS--Alphabetical list: click to find out more.
Addictions
Adjusting
Antisocial Personality Disorder
Anxiety
Asperger Syndrome
Attention Deficit Hyperactivity Disorder--ADHD
Autism
Bipolar
Body Dysmorphic Disorder--BDD
Cognitive & Personality Disorders
Developmental Disorder (like ADD or Autism)
Dyslexia
Eating Disorder
Identity
Major Depression
Medical Diagnosis
Multiple Personality Disorder--MPD
Nail Biting
Narcissistic Personality Disorder
Obsessive-Compulsive Disorder (OCD)
Panic Attacks
Phobias (like spider phobia)
Post Traumatic Stress Disorder--PTSD
Reactive Attachment Disorder--RAD
Schizophrenia
Sleep Apnea
Sleep Disorders (like texting while sleeping)
Violence in children
William's (Elfin) Syndrome. Child behaves like an elf?

For more specific illnesses: Click on psychcentral.com
National Alliance on Mental Illness--super organization for mental health! Click here.

Click on cognitivetherapy.org list and see many areas of thinking that should be reprogrammed
Expanding Your Happiness: 21 day meditation experience. Click image for details.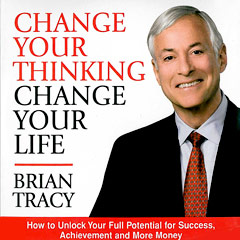 Change Your Thinking Change Your Life. Brian Tracy's amazing program. Take control of your life and your destiny. Achieve your goals now.